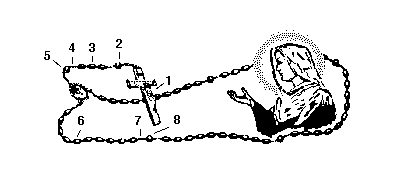 On July 3rd, 2020, a visitor to the farm received the following messages from the Blessed Mother.



For Children: DO NOT SUBMIT YOURSELVES TO WORLDLY CONSOLATIONS.

For Youth: KEEP YOUR HEARTS PURE. REFRAIN FROM WORLDLY DESIRES. LISTEN TO THE WORDS OF MY SON, JESUS.

For Parents: INSTILL IN THE HEARTS OF OUR CHILDREN THE WORDS OF MY SON. TEACH THEM THE LOVE THAT YOU HAVE PROMISED TO EACH OTHER. KEEP FROM SHOWERING THEM WITH MATERIAL THINGS.



Send prayer requests to littlekidmusic@gmail.com.